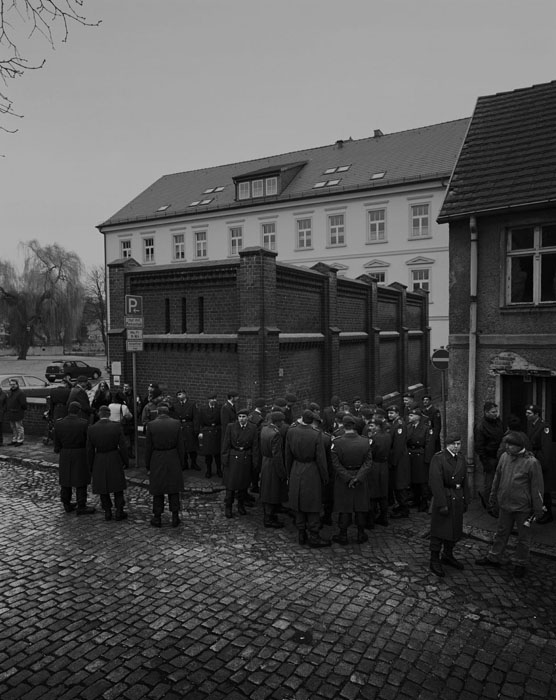 My friend Yamandu is working on this great project called 'The Europeans'. He is traveling thru Europe in his old peugeot 205, capturing culture, sports and nature; collecting stories, notes, characters, motives and landscapes that are a reflection of of his personal experience in and through Europe.
"I drive a red peugeot 205 and I'm wearing a complete U.S. navy army fatigue outfit with black Italian designer boots. I stop, get out of the car, climb on my roof and point my camera on them. Most of these young men turn their back towards me. One looks right into the lens. I take a picture, get back into the car and drive on. I feel strange and good."
Keep an eye on his website.